Code Enforcement
31 East Main Street
Norwich, NY 13815
MAILING ADDRESS: One City Plaza Norwich, NY, 13815
13815 Phone: (607) 334-1233
FAX: (607) 334-1938
Email : adonnison@norwichnewyork.net
Code Enforcement Officer: Amy Donnison
Hours: Monday-Friday 8am - 5 pm
PLEASE NOTE THAT OUR OFFICES have relocated to 31 East Main Street, 1st Floor of the Firehouse
The mission of the Department of Code Enforcement is to serve the community by providing for the health, safety, welfare, and safety education of the public. The Code Enforcement Officer coordinates the enforcement activities of the various divisions and additionally coordinates cases between the Code Enforcement Office, City Officials, Planning Board, the Zoning Board of Appeals, and the Fire Department.
The Department encompasses the following division areas:
Building Permits
The Code Enforcement Office is tasked with the enforcement of the Building Code of New York State, and local laws and ordinances dealing with building construction, renovations (interior and exterior) and building demolition and removal.
Examples of projects that require a permit:
Any new building
All additions to existing buildings
Pools (aboveground and inground)
Sheds
Fences
Decks and Porches
Additions to Electrical Systems
Additions to Plumbing Systems
Additions or New Heating Systems
Electrical Work
Solid Fuel Heating Devices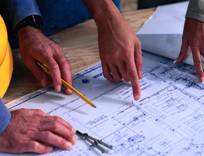 If you are unsure about the need for a permit, call the Code Enforcement Office at (607) 334-1233.
(View the Building Permit Application here)
(View the Plumbing and Heating Permit Application here)
(View the Fence Permit Application here)
(View the Sign permit Application here)
(View the Pool Permit Application here)
---
Building Permit Inspections
Building Inspections are required during each stage of construction to ensure compliance with construction codes and building plans. Inspections are required at the following stages:
Pre Inspection of Construction
Footings before backfilling
Foundations wall before backfilling
Electrical
Plumbing
Framing before enclosing
Heating, ventilation and air-condition before enclosing
Insulation before enclosing
Fire Protection equipment before enclosing
Final (Certificate Inspection) upon completion of all other inspections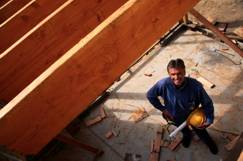 Inspections should be requested at least one business day before inspection is needed (607) 334-1233.
---
Zoning Compliance/Complaints
The primary function of Zoning Compliance is to identify and correct violations of the City of Norwich Codes and Ordinances. The staff operates upon citizen complaints and their own observations. The Department works closely with violators to obtain compliance, however if necessary the Code Enforcement staff will present cases to Justice Court for prosecution.
View The City of Norwich Zoning Ordinance here

---
Fire/Life Safety Inspections
All commercial and multiple residential buildings require periodic Fire/Life Safety inspections for compliance with the New York State Code.
The Fire Department and Code Enforcement Office conducts fire safety education programs on various subjects dealing with fire prevention and safety.
Day care safety
Fire extinguisher usage
Evacuation training
General fire prevention issues
Fire and property maintenance inspection
---
Common Code Violations
Unsafe buildings: Structures that are structurally unstable or abandoned.
Lawn and lot maintenance: Nuisance weeds and grass that is greater than 12 inches in height for a substantial portion of the lot.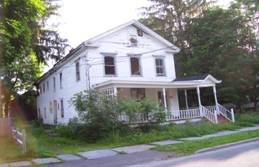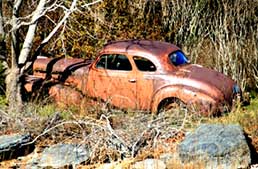 Junked or abandoned vehicles:(View the Junk Vehicle Code)
Waste materials and trash: Rubbish, trash, garbage, and other waste materials may be stored only in proper receptacles. (View the Garbage Ordinance)
Construction: Permits are required before a construction project begins.
Unsecured buildings: Buildings that are abandoned, opened and accessible to children of transients must be boarded up, repaired or demolished.