Employment: Jobs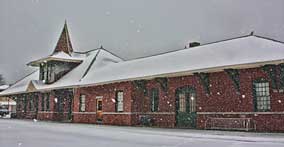 City Job Listings:
Motor Equipment Operator 1 (see PDF)
Motor Equipment Mechanic (see PDF)
Water System Operator
Work involves the operation and maintenance of a Type III Wastewater Treatment Plant and a Grade II-A Water Treatment Plant. Position may be filled at a trainee level.
See PDF for details
Meter Reader/Maintainer position (see PDF)
Secretary II (in Police Department) (see PDF)
The City of Norwich is looking to fill the below positions for the Winter Youth Bureau programs.
Please fill out an application and return to the Human Resource Department (PDF)
Soccer Coach
Rink Attendants
Baseball coach and assistant coach
For an application, visit our human-resources page and submit to City of Norwich Human Resources, One City Plaza, Norwich, NY 13815. Applications can also be picked up at City Hall.
---
If interested, send resumes to Director of Human Resources, City of Norwich, One City Plaza, Norwich, NY 13815.
If you are looking for current civil service exam information please go to civil service exam postings.
---
THE CITY OF NORWICH IS AN EQUAL OPPORTUNITY/AFFIRMATIVE ACTION EMPLOYER